HKG, vite fait.
Voyage de Fabio & Steph, de lundi 18h00 à mardi 23h00
F-GISE & F-GISA
Toutes les images chez pixou.free.fr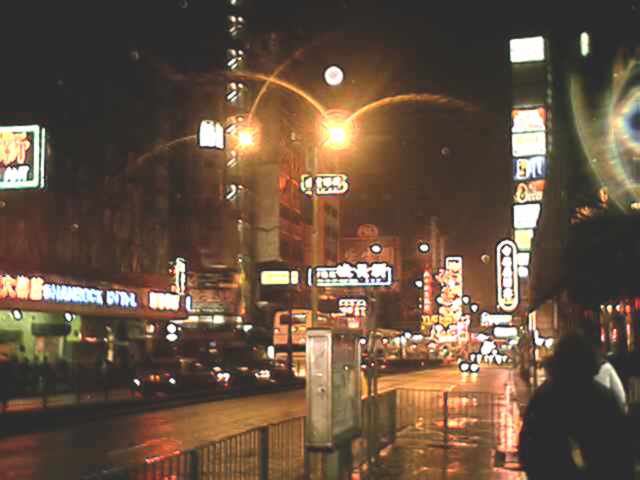 Jour de l'arrivée, vue de nuit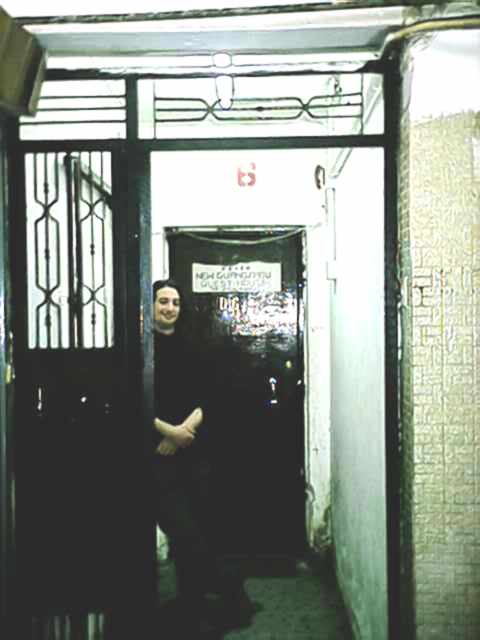 L'entrée du "palace"
Un petit pub le soir, une heure du mat !!
Fabio, tout content, mais demain il va en chier !!!!!
Vue de l'hotel, la "chambre"
Toujours l'hotel, le "salon"
L'hotel, vue du "couloir"
La "salle de bain"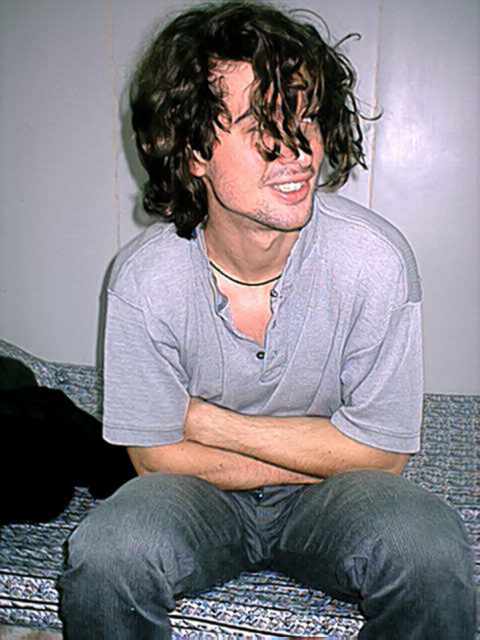 Fabio fatigue, faut dire, on à pas mal luttés
Petite pause au resto local (Mc Do !!)
Bien venu dans le monde du matos, le "golden Center"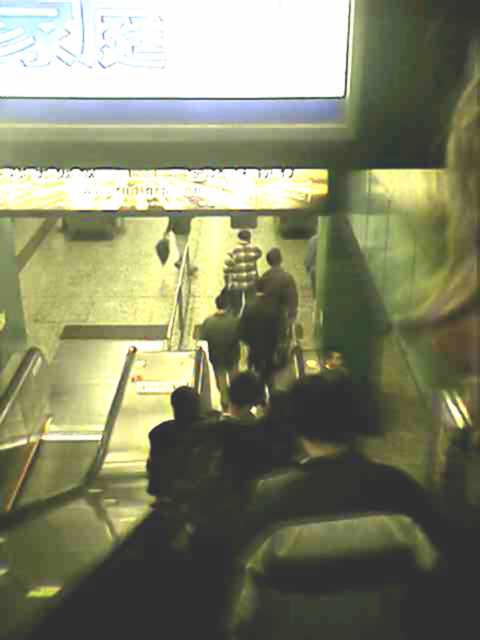 Vue du metro local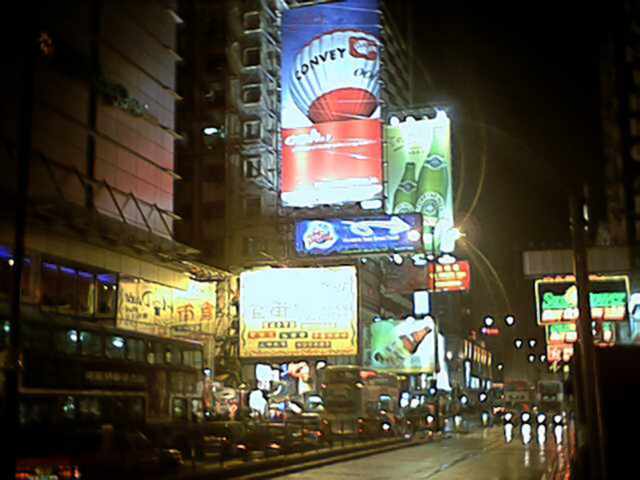 Vues de nuit, le lendemain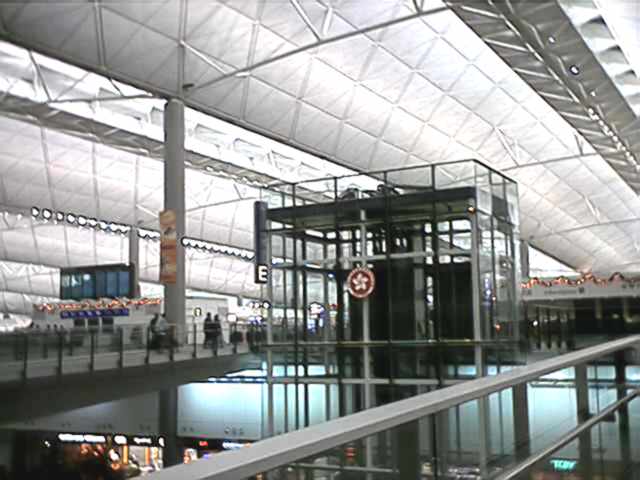 L'aéroport de HongKong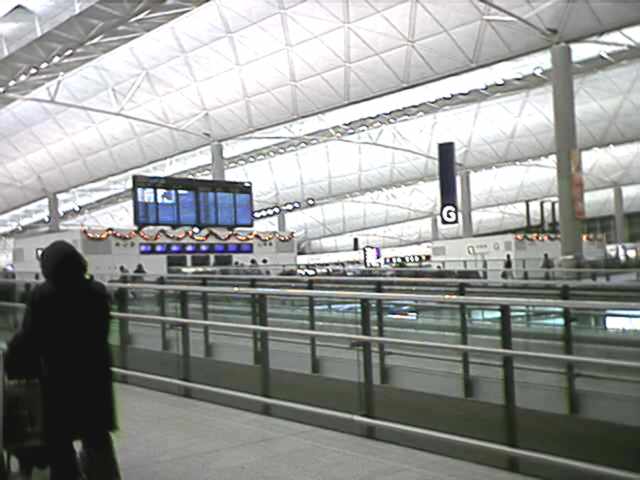 Vue du hall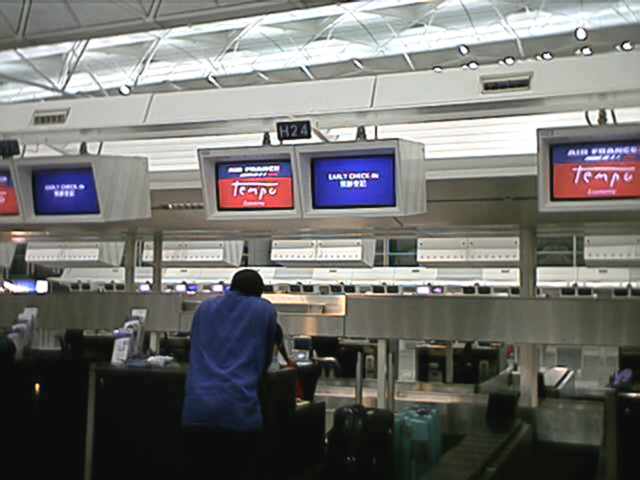 Ah, l'avion est bon ? Peu de monde, ça sent la tempo...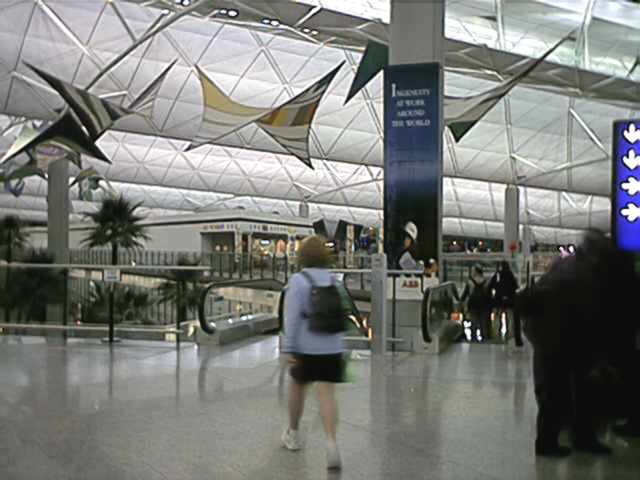 La douane est passée !!!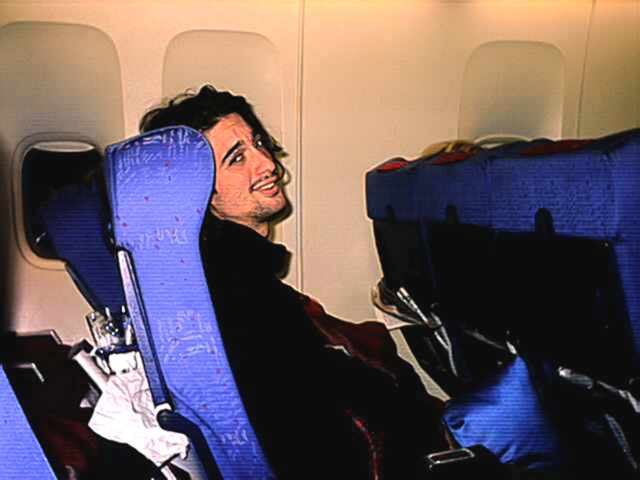 Un peu Hs !!!!!
Fabio tout content d'avoir enfin un siège, avec coussin et bouf, il faut dire que l'aller, c'était pas trop la fête !!!
Un pavre siège JPS, dans le mauvais sens de marche, sans télé, couverture ni bouffe !!
Mais très content de ce petit voyage !!!!
Une mauvaise nouvelle de HongKong...
Teenage computer-game 'pirate' arrested
A teenage computer student who took online orders for pirated CD-Rom games and delivered copies to customers was caught in an undercover sting, Customs investigators said yesterday.
The 19-year-old, who is attending a computer course at a private college, accepted about 60 orders and had made at least $6,000 during the past two months, according to Superintendent Ho Kai-hoi of the Customs' Intellectual Property Investigation Bureau.
"A list of 250 CD-Rom games, together with an e-mail address, was printed on the Web site that he set up. They were priced at $100 for seven games. After placing orders by e-mail, the games would be delivered by hand," he said. "We believe the 250 CD-Rom games could be downloaded from other illegal Web sites, bought in illegal markets or borrowed from his friends."
After a two-week investigation, officers from the anti-Internet piracy team placed an order to be collected at Prince Edward MTR station on Monday afternoon. The 19-year-old man was arrested when he allegedly handed seven CD-Rom games to an undercover Customs officer.
Officers then raided the Shamshuipo flat where he lives with his parents. Officers seized several hundred pirated CD-Rom games and computer equipment. The discs and equipment were worth about $33,000.
He was released on bail pending further investigations.
©Pix 12/00